kuš! spring season 2017 out now!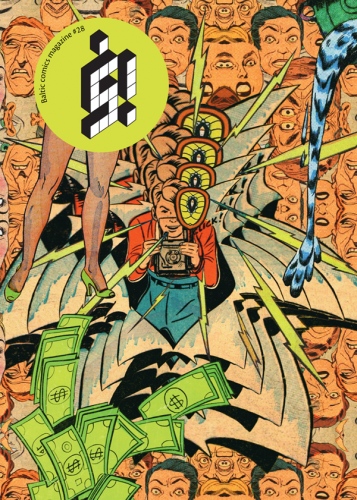 This spring gets exceptionally hot with these six new titles with alternative comics from all around the world, brought to you by your favorite Latvian comics publisher. Check out the previews on our blog!
kuš! winter season 2017 announced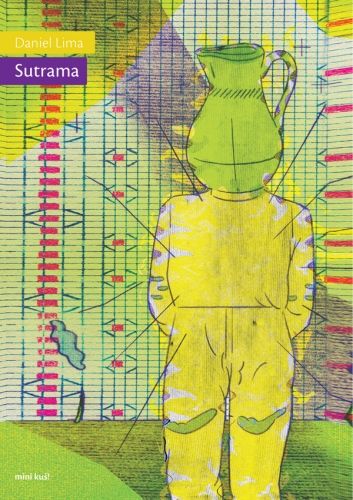 The kuš! anniversary year is off to a great start! We're snowed in here and temperatures are freezing cold, but we won't wait for the snow to melt to provide you with six hot new books. Our artists have been busy drawing for you... Find out more on our blog!
š! #26 'dADa' is out now!
š! #26 'dADa', released on 18 October 2016
kuš! is celebrating the 100 year anniversary of Dada!
Cover: Zane Zlemeša (Latvia). Contributors: A. Burkholder (USA), Brie Moreno (Canada), Cátia Serrão (Portugal), Daniel Lima (Angola), Dāvis Ozols (Latvia), Dunja Janković (Croatia), Dylan Jones (USA), Ernests Kļaviņš (Latvia), Jaakko Pallasvuo (Finland), José Ja Ja Ja (Spain), König Lü.Q. (Switzerland), Līva Kandevica (Latvia), Maija Kurševa (Latvia), Marc Bell (Canada), Mārtiņš Zutis (Latvia), Olaf Ladousse (Spain), Roman Muradov (Russia), Saehan Park (South Korea), Sammy Stein (France), Vincent Fritz (Germany) and Zane Zlemeša (Latvia). Introduction by: Agathe Mareuge (France).
Support: Latvian State Culture Capital Foundation
Format: A6, 164 pages, full-color, perfect bound, high quality and environmentally friendly Munken paper.
Get it: Order it for $13.95 from our webshop or in in the books section (worldwide shipping included in price). Soon available in selected shops in Riga and around the world.
new minis for fall 2016
mini kuš! # 43-46, released on September 28, 2016
Michael DeForge, Ville Kallio, Daria Tessler and Anna Sailamaa created very special stories to lighten up your fall or to make it even darker, you choose....
Specs: Each book has 28 pages, full color throughout, offset printed locally in Latvia on high quality environmentally friendly Munken paper, saddle stitch binding, handy format DIN A6.
Get them: Order them altogether for $19 here or get each mini kuš! separately for $6 (worldwide shipping costs already included in the price!).
kuš! subscription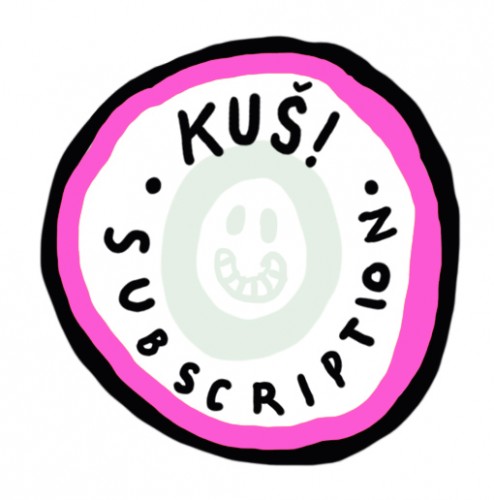 kuš! subscription available!
The kuš! subscription includes four titles. You can decide yourself with which issue you'd like to start. In any case you'll get at least 550 pages of full color comics from international artists delivered directly to your house. Check out the offer in our webshop. You can securely pay with paypal or also with your credit card. $ 52, free Shipping worldwide!
Don't forget, this could also be a great gift. So if you order the subscription for someone else, just tell us when checking out.
Thanks to Reinis Petersons for the subscription illustration!